EL PAYO
(2010•Canada•English/Spanish•69 minutes)
How did a young man from northern Ontario, the son of an Irish miner, become Canada's most influential flamenco guitarist? Invisible in formal Canadian musicology, David Phillips' tragic story is interwoven with the counterculture movement that found its home in Toronto's Yorkville neighborhood in the 1960's, and spawned a vibrant flamenco culture still thriving across Canada.
Underscoring Phillips' own innovative and sublime flamenco sound, 'EL PAYO' features original music by a number of contemporary Canadian stars, including flamenco vocalist Paco de Leon, violinist Karen Kimmett, the acclaimed 'First Lady of the Guitar', classical guitarist Liona Boyd and The Tragically Hip guitarist Rob Baker and percussionist Johnny Fay.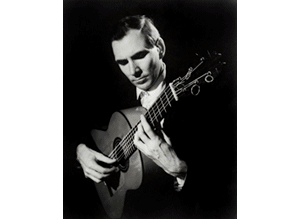 David Phillips, Guitarist
The rare collection of musical pieces by David Phillips that appears in EL PAYO is a series of home-recorded songs that were transferred digitally from tapes provided by his closest friends. From the solemn sounds of his Tarantos, to the driving Fandangos and the sensational Farruca, the recordings show the mastery of Phillips' flamenco technique and duende. His interpretation of Isaac Albeniz' Leyenda de Asturias is a wonderfully captivating version, demonstrating Phillips' natural ability in the classical style.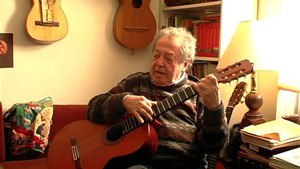 Eli Kassner, Classical Guitarist
A holocaust survivor, Eli Kassner left his native Austria at the age of fifteen. Although Mr. Kassner began working in a music store shortly after arriving in Canada at the age of twenty-seven, he eventually transformed the study of classical guitar in Canada. After founding the Guitar Society of Toronto, he accepted an offer from Andres Segovia to study with him. Mr. Kassner began teaching guitar at the University of Toronto Faculty of Music in 1959 and was its lone instructor for 19 years. Some of his students include Liona Boyd and Norbert Kraft, among others. In addition to the guitar, he is an accomplished award-winning cinemicrographer, creating 5 films for the CBC, appearing in The Nature of Things and other shows. He is also an accomplished painter. He lives in Toronto with his wife, Ann Kassner.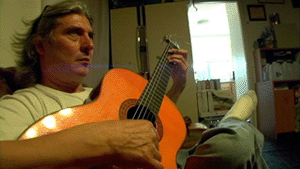 Jose Valle 'Chuscales', Flamenco Guitarist
A native of Antequera, Spain, Chuscales grew up in a traditional Gypsy family well known for its professional musicians and dancers. His grandmother was among those who lived in the caves of Sacromonte, one of the legendary cradles of flamenco. 'Chusco' began guitar lessons at age six under the instruction of his uncle Joaquín Fajardo as well as Maestro Agustinillo, two prominent masters in the region where such greats as Segovia have studied. As a teenager, Chuscales found himself frequently in the company of Paco de Lucía, who often performed in the area and would take time to play with the talented youngster and to answer his questions. He actually began his performing career as a dancer – an experience that provides him with a detailed understanding of flamenco's rhythmic nuances. Chuscales' affinity for dance is delightfully apparent in his artistry. Blending music and movement as he does is no accident. "It's something we learn through life," he says. "A lot of people don't have my luck to grow up in the caves, learning flamenco in a Gypsy family where the music comes from tradition to tradition, from legend to legend. I thank God I have been around such great musicians all my life."
Liona Boyd, Classical Guitarist
Known as 'The First Lady of the Guitar', Liona Boyd's music is well known around the world. After beginning her classical guitar training with Eli Kassner at the age of thirteen, Ms. Boyd continued her studies with Julian Bream, Narcisco Yepes, and Andres Segovia. She has released 22 recordings, and has performed all over the world in front of the British Royal Family, the King and Queen of Spain, the prime ministers of Canada, France, and Britain, and the presidents of the United States and Mexico. Liona was the first Canadian to perform at the Kremlin, and has recorded solo and with Sir Andrew Davis and the English Chamber Orchestra, Yo Yo Ma, Georges Zamfir and Michael Kamen. She has also toured with Gordon Lightfoot and Tracy Chapman, and recorded with Chet Atkins, Eric Clapton, David Gilmore, and Roger Whittaker. After being diagnosed with Focal Dystonia, a debilitating finger coordination condition caused by over practice, she simplified her technique and in 2009 released through Universal Music Liona Boyd Sings Songs of Love in which she plays guitar as well as sings for the first time. This was soon followed by her latest release Seven Journeys, Music for the Soul and the Imagination.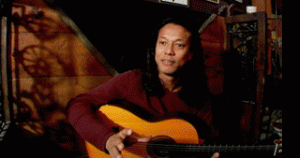 Miguel de la Bastide, Flamenco Guitarist
Miguel de la Bastide has been involved with flamenco for over 25 years. An incredible soloist, he also excels as an accompanist and as a composer. A native of San Fernando, Trinidad, Miguel immigrated to Canada at the age of eighteen and began an intensive study of flamenco with David Phillips. In 1992, he joined forces with Carmen Romero as Music Director for one of Canada's premier flamenco companies, Compañía Carmen Romero. Since then he has been a recipient of the prestigious Chalmers Award and the Toronto Arts Council Award. He is also the first flamenco guitarist invited to join the faculty at The Royal Conservatory of Music in Toronto. Over the past decade, Miguel has performed extensively with Compañía Carmen Romero, and as a solo artist, in North America, Europe and Asia. In 1996, Miguel was the first in North America to be featured with some of Spain's most respected flamenco guitarists on the CD compilation entitled Flamenco Fire and Grace by NARADA. He has released two solo albums, El Cambio, and Siento.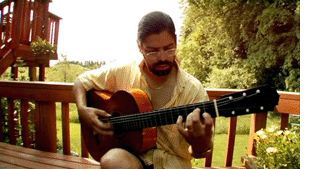 Nicolas Hernandez, Flamenco Guitarist
Nicolas Hernandez began his studies of flamenco guitar with David Phillips. He has accompanied national and international artists such as Jesse Cook, Kiran Ahluwalia, Tasa and Irshad Khan. Currently, he is a touring member of Jesse's band and the Musical Director for the Esmeralda Enrique Spanish Dance Company based in Toronto. Nicolas' flamenco experience includes performing with flamenco guitarist Chuscales, acclaimed flamenco dancer Antonio Granjero, and local flamenco singers Paco Pedrosa and the late Cesar Alvarez. He has had the opportunity to accompany other famous dancers such as La Tati, Manolete, Andres Marin, Ciro, and Soledad Barrio. Highlights of his career include performances at prestigious festivals such as the Montreal Jazz Festival and the Edmonton Folk Festival. His recordings include participation on Jesse Cook's Montreal live album, on Sonia Collymore's WYSIWYG, which won a Juno for Best Reggae Recording of 2004, and on Firedance with the Toronto Tabla Ensemble which was nominated for a Juno for Best Global Album of 1999. Buscando Mi Voz was Nicolas' solo debut CD.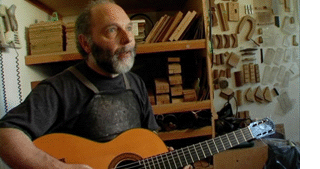 William 'Grit' Laskin, Luthier
William 'Grit' Laskin began an apprenticeship at age seventeen with Jean Larrivee, and has become one of Canada's most reknown luthiers. He is the recipient of the prestigious Saidve Bronfman Award for Excellence In The Crafts, which has contributed four guitars to Canada's Museum Of Civilization permanent collection, equivalent to the Smithsonian Institute. Laskin is respected around the world, and his instruments are being played from North America to Europe and Japan. He is well known for his intricate fingerboard inlays, which he incorporates into steel-string, classical and flamenco guitars. Laskin states, "the guitar to me is a canvas … but a guitar has to function as a musical tool first and foremost, otherwise the instrument is a failure." He has introduced a number of innovations to guitar design including the Armrest© and the Ribrest©.
A short history of flamenco
'Flamenco is easy to understand, as long as you were born into it and were breastfed with it. It has nothing to do with the more than 2000 essays that have been written about it. It is much simpler than that. It's like breathing.'
Much has been written about flamenco. It is a culture that developed over several centuries in southern Spain as a form of survival, and continues to evolve within and beyond Spain. The roots of flamenco were brought to Spain by Gypsies who arrived from India in the 1400′s, a time when Christianity established itself in the Iberian Peninsula.
Over the course of the next century, 'pagan' Gypsies who did not convert to Catholicism united with local Andalucíans, Muslims and Jews to flee persecution by the Christians during the Spanish Inquisition, taking refuge in the mountains of Andalucía. Some of the persecuted survived by hiding in caves in the mountains, and the art of flamenco that evolved in those caves is still passed on from generation to generation, expressed in the form of singing, dancing, and the guitar.
The origin of the name flamenco is unclear. It has been suggested that the word may be a fusion of the Arabic words felag (fugitive) and mengu (peasant), supported by the fact that Arabic was a common language in Spain at that time. Other theories have proposed that Spanish Jews escaped Spain to Flanders, where they were able to openly chant their religious songs, which became known as flamenco by the Jews who stayed behind in Spain. A third theory is that the word describes Gypsies who fought in the Spanish army in the war with Flanders who were later allowed to settle in Andalucía.
In the last 50 years, flamenco music has been disseminated throughout parts of the world by many artists, including Gypsies like Sabicas, Camaron de la Isla, and Carmen Amaya, and non-Gypsies like Paco de Lucía and Vicente Amigo. Despite the fact that flamenco culture derived from a mix of peoples, there is still debate over its ownership. There are Gypsies who believe that flamenco can only be understood if one is born into it, and that it is not authentic if attempted by a non-Gypsy, also referred to as a Payo.
Flamenco structure
The musical interpretation of flamenco is expressed through singing (cante), dancing (baile), and the guitar (toque). Depending on the song style, the singer delivers a song either alone (as in a martinete) or accompanied by a guitarist, with additional rhythmic accompaniment by hand clapping (palmas) and more recently hand-percussion instruments like the cajon. The overall expression is complemented by jaleo, spontaneous words of encouragement yelled out during a song that can be heard in many recordings. A dancer may also accompany the singer, or may be accompanied by a guitarist.
Although the role of the flamenco guitarist has traditionally been to accompany cante and baile, flamenco artists like Sabicas and Paco de Lucía have transformed the guitar style with rhythms that go well beyond accompaniment, a development that introduced flamenco to an audience beyond the followers of flamenco puro, or pure flamenco, spreading it's popularity worldwide.
The more than 60 flamenco song styles, or palos, can be classified into 3 main types of cantes: cante jondo (seguiriyas, soleares), cante intermedio (fandangos, tientos, granainas), and cante chico (alegrias, bulerias, zambras). The rhythmic structure, or compas of each style is distinct, sometimes named according to the geographical region of it's origin (Fandangos de Huelva, Granainas from Granada, Rondeñas from Ronda, Malagueñas from Malaga).
Semana Santa processions
Las doce acaban de dar
en el reloj de la Audiencia,
pendiente de mi sentencia,
Dios mio, que pasara.
Porque he nacio Gitano
no crean que soy malo,
que habemos malos y buenos
y tambien somos cristianos.
The clock has struck midnight
in the hearing,
awaiting my sentence,
my God, what will happen.
Just because I was born a gypsy
don't think I am bad,
as there are good and bad ones of us
and we are also Christians.
Antonio Sanchez
Martinete
Every spring, in the cities of the Spanish province of Andalucía, Semana Santa, or Easter week has a special importance for devout Christians. Hundreds of processions have marched through the streets since the fifteenth century, a time when Christianity established itself in the region that is now southern Spain. The impressive processions take place from the largest cities to the smallest towns in this Spanish province.
Each procession has a brotherhood specific to an area of the city that marches behind the Cruz de Guia, or large cross, and ahead of Pasos, richly carved life-like sculptures of Jesus and the Virgin Mary supported on large wooden floats. Members of the brotherhoods known as Nazarenos dress in penitential robes and conical hats and carry candles while marching through the streets for up to 15 hours. The people occasionally carry shackles and chains on their feet as penance while walking barefoot. Some processions may be accompanied by brass bands that play funereal religious hymns specifically written for the yearly occasion. The Pasos are carried on the neck and shoulders by 25-50 of the strongest members of the brotherhood.
The slow and rhythmic sound of the drums that mark the swaying pace of the bearers as they are showered with flowers, and the wailing of the flamenco Saeta (a sacred song dedicated to Mary and Jesus) create a powerful atmosphere, filled with the reminder of the Christian and Pagan heritage of this region of Spain.